The Design Journal curates design resources for you from around the world and helps you interact with other designers. The app uses AI to suggest design news, trends, inspiration, and videos based on your preferences and interests. It also helps you build a community to connect with other designers and see what content they like.
I performed  extensive user testing, including cognitive walkthroughs, A/B testing, user journey optimization, and ergonomics, and developed continuously on ideas to create a natural user interface!
Class
Web Adv: Mobile Design
Design an app prototype that could give designers their daily dose of inspiration and help them stay ahead of the curve.
I started conducting user interviews to figure out what features designers needed. Some main takeaways that we learned during this period were:
The vital part of this whole process was to evaluate other existing design resource apps and figure out how my app stand out and add value. I look at existing design apps, news apps, tailored content apps, and various other sources to draw inspiration and figure out what was missing.
My scope was mainly limited to coming up with a relevant, creative prototype and addressed the problem with a consistent, clear visual language that spoke to the target audience. The project was created under nine weeks for a class at Parsons School of Design, New York.
The design system provides sufficient contrast ratio and adheres to WCAG & ADA guidelines. Below is a color proof to simulate Color Blindness (Deuteranopia)
Information Architecture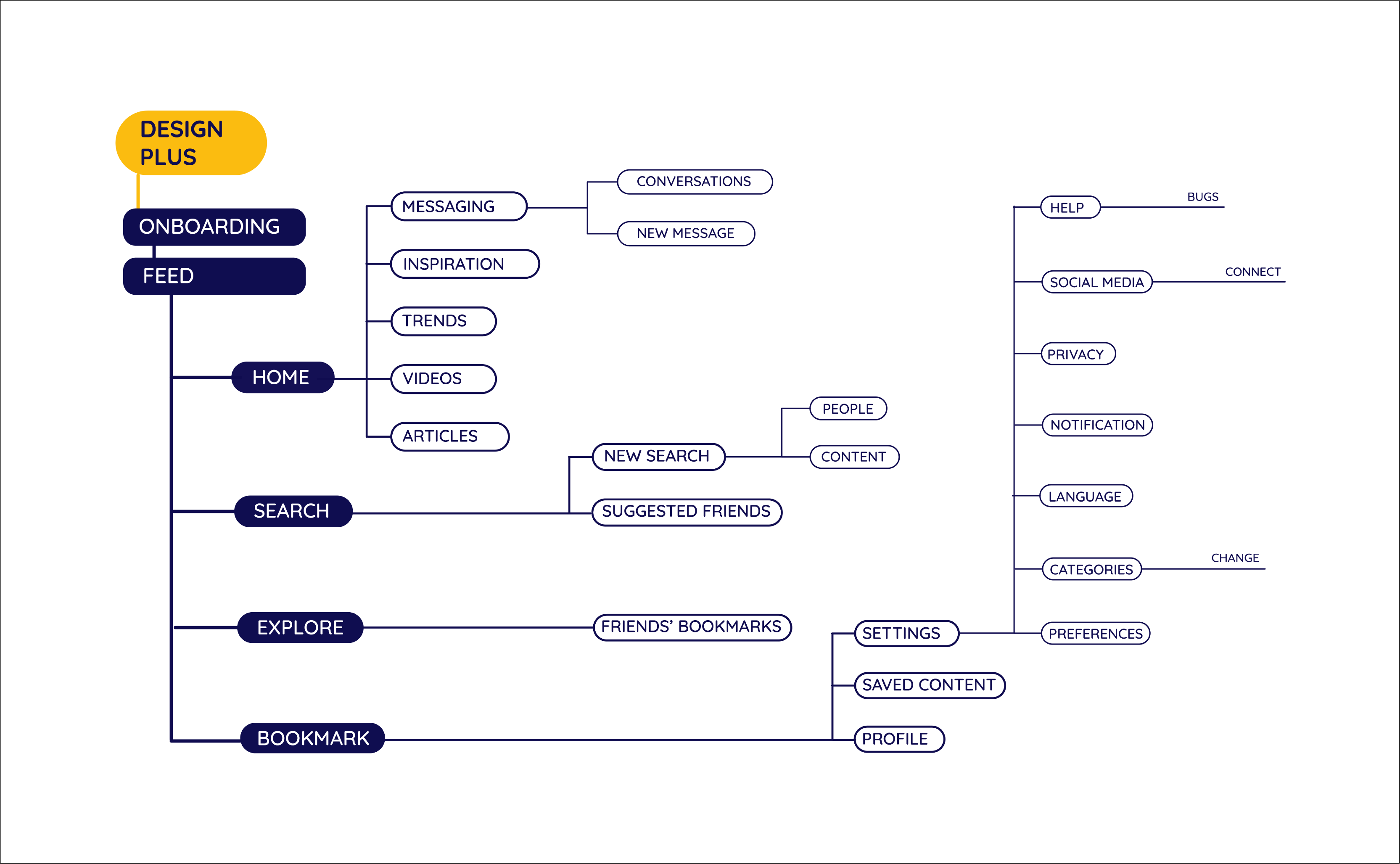 Task Analysis
Wireframes
Developing on Feedback